Jun. Prof. Dr. Janpeter Schilling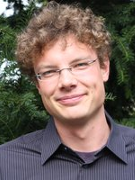 Associated researcher
Address
Universität Koblenz-Landau
Institute for Environmental Sciences
Universität Koblenz-Landau, Institute for Environmental Sciences
Fortstr. 7, 76829 Landau
Contact
Research Group Climate Change and Security
Institute of Geography
Cluster of Excellence CliSAP
Universität Hamburg
Janpeter Schilling is a Junior Professor for landuse conflicts at the University of Koblenz-Landau and an associated researcher at CLISEC where he used to be a postdoctoral scientist.
Janpeter Schilling works on conflicts, human security, landuse, resource use, climate change, vulnerability, adaptation, sustainability, development and migration. His regional focus includes eastern, northern and southern Africa as well as South Asia.
Janpeter Schilling is the Principal Investigator of the project "On Risk and Resources: Exploring the Nexus of Oil, Conflict, and Climate Change in North-west Kenya." The project is supported by a grant from the National Geographic Society Science and Exploration Europe.
For his PhD thesis at CLISEC Janpeter Schilling worked on climate change, vulnerability, adaptation and conflict in northern and eastern Africa. He has conducted extensive field research on the pastoral conflicts between the Pokot and the Turkana of northwestern Kenya. Special focus has been placed on the effects of climate related conflicts on pastoral development.
Janpeter Schilling studied Geography at Universität Hamburg. In the course of his studies he focused on different aspects related to development and climate change. In his Diploma thesis he discussed measures to reduce the climate effect of global aviation. A CV can be found here.
Janpeter Schilling is also an Associate at the peacebuilding organization International Alert.

Publications
Journal articles
Book chapters
Edited books
Working papers
Conference papers
Other publications
Thesis
Courses taught
University of Koblenz-Landau, Landau
 Seminar: Spezielle Regionale Geographie Deutschlands: Landnutzungskonflikte (Seminar: Regional Geography of Germany: Landuse Conflicts), Bachelor (every term)
Seminar: Mensch-Umwelt Systeme (Seminar: Human-Environment Systems), co-taught with Prof. Dr. Hermann Jungkunst, Bachelor, (summer 2017)
Geländeübung Hamburg (Guided Research Trip to Hamburg), Bachelor, (summer 2017)
University of Hamburg, Hamburg
Lecture: Human-Environment Interactions and Climate Change: Security and Sustainability, co-taught with Prof. Dr. Uwe Schneider, Master
Carl Friedrich von Weizsäcker-Friedensvorlesung: Zum Verhältnis von Rohstoffen und Konflikten (Lecture series: Blessing or curse? – The connection between resources and conflicts), co-organized with Prof. Dr. Gerald Kirchner, Bachelor/Master
Seminar: Internationale Entwicklungszusammenarbeit – Segen oder Fluch? (Seminar: International Development Cooperation – Blessing of Course?), Bachelor/Master
Seminar: Population: Concepts, Change and Challenges, Bachelor/Master
Seminar: Bevölkerungsgeographie zwischen globalem Wandel und sozialen Konflikten (Population Geography: Global Change and Social Conflict), co-taught with Prof. Dr. Jürgen Scheffran, Bachelor/Master
Geländepraktikum mit Begleitseminar: New Orleans (Guided Research Trip and Seminar: New Orleans), co-taught with Prof. Dr. Jürgen Scheffran, Bachelor/Master
Methodenkurs: Methoden der empirischen Regionalforschung (Course: Empirical Research Methods), Bachelor, co-taught with Dr. Michael Link
Abschlusskolloquium für Bachelor-Studierende (Final Colloquium for Bachelor students)
Alice Salomon University of Applied Sciences, Berlin
Conflict Trends, Master
Colgate University, New York
Climate Change and Conflict, Senior level
Environmental Security, Junior/senior level
Population Issues, Junior/senior level
International Alert, London
Trainings on Conflict Sensitivity