Dr. Tobias Ide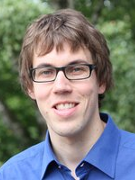 Associated researcher
Address
Georg Eckert Institut
Leibniz-Institut für Internationale Schulbuchforschung
Georg Eckert Institut, Leibniz-Institut für Internationale Schulbuchforschung
Celler Straße 3, 38114 Braunschweig
Contact
Georg Eckert Institute for International Textbook Research
Research Group Climate Change and Security
Institute of Geography
Cluster of Excellence CliSAP
Universität Hamburg
Tobias Ide holds an MA in Political Science (2011, Leipzig) and a PhD in Geography (2015, Hamburg). His research focuses on the links between climate change, environmental stress, conflict, violence, cooperation and peacebuilding, using a variety of quantitative and qualitative research methods (at the moment with a focus on QCA applications).
He currently conducts a research project on environmental peacemaking at the Georg Eckert Institute in Braunschweig. Before, he held visiting positions at the Hebrew University of Jerusalem and the University of Melbourne. His research has been published in journals like Nature Climate Change, Journal of Peace Research, International Studies Review, Global Environmental Change and Political Geography, among others.
More information on his work can be found here, here and here.
Publications
Articles in peer-reviewed journals
Chapters in edited books
Books edited